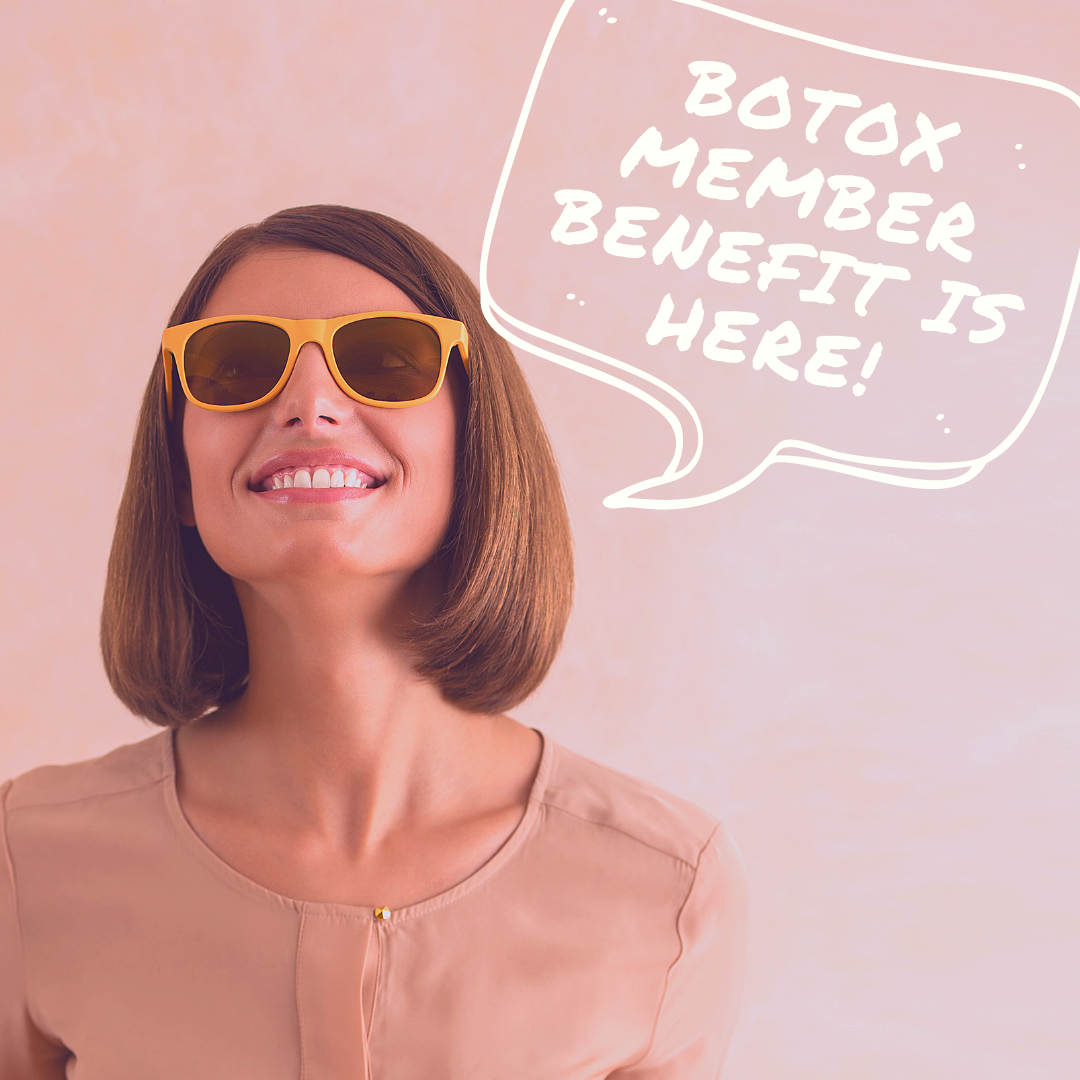 Super Charge Your Skincare Membership With Botox
Twice a year Skin Bar NYC offers our Clear Skin members a free upgrade to swap their member services for an area of Botox. But, Simply Skin members can get in on the excitement too! They just swap their monthly service and pay a small fee for Botox.
Members can pick any area they like including the forehead, frown lines, or crow's feet. Doctor Kornstein, Skin Bar's MD, recommends a complimentary consultation if it's your first time considering Botox. A consult is a good idea for a lot of reasons. I have found that my members are a little apprehensive before they try Botox for the first time. Concerns can range from fear of needles to the worry of looking waxy or fake.
Have no fear. Dr. Kornstein has been performing injectables for many years and has done thousands of successful injectables, including Botox. Let him know your desires and concerns, and he will adjust your first treatment accordingly. He is conservative by nature, so you don't have to worry about him going overboard and looking like Joan Rivers. And if you feel like it was a little weak, he is always happy to do a free touchup.
If this is your first time considering Botox, here are some tips to a successful first Botox treatment:
Meet your doctor
Always good advice for any medical service you are considering. Especially for out of pocket procedures. Meet the doc and make sure you hit it off. If you don't get a good feeling, don't be shy to take a pass and continue your search.
Do LED light before your treatment
Redness and bruising in the injection area can occur when members try Botox for the first time. Redness usually goes away in an hour or two. Bruising can last for several days. At Skin Bar NYC, we are ready for everything. That's why we recommend a 30 minute LED Therapy before your Botox treatment. LED is proven to reduce bruising and speed up recovery. So, be sure to book your LED before your treatment. LED light therapy is included in your membership.
Give it a week to work
Everywhere I look, I see claims that Botox delivers immediate results. While Botox may activate quickly for clients who have had Botox in the past, that's not always the case for first-timers. We tell our clients to expect up to a full week to see the full effect of Botox take shape. Of course, everyone is different so some people can see results in just a few days.
Think you need a touch-up? No problem
Botox injections are measured in units. And each area is injected precisely for the best results. But, from time to time, a freshly treated area might need a little touch up to achieve optimal results. Touch-ups are rare- less than 1%- and they are always done free of charge. Touch-ups can be performed after a short wait period to ensure that the first Botox injection has wholly taken effect.
Members are covered all year long for Botox
Botox results last up to 6 months. So, we have scheduled our Botox member benefits every six months. Mark your calendar for February and August and you will have your Botox needs covered all year long. It's just another benefit of membership at Skin Bar NYC.
Botox will take your membership to new levels
I am asked every day what treatments work the fastest with the least amount of downtime. Without a doubt, Botox is at the top of the list. One 10 minute treatment can erase years off a person's face. It is incredible. But Botox does more than flatten line and wrinkles; it improves the overall condition of the skin surrounding the area treated.
I recommend facials, peels, and lasers to new clients every day. And with it I recommend Botox. It is the youth elixir!
It's August, and that means it is Botox Benny month. Members trade in their services for an area of Botox.