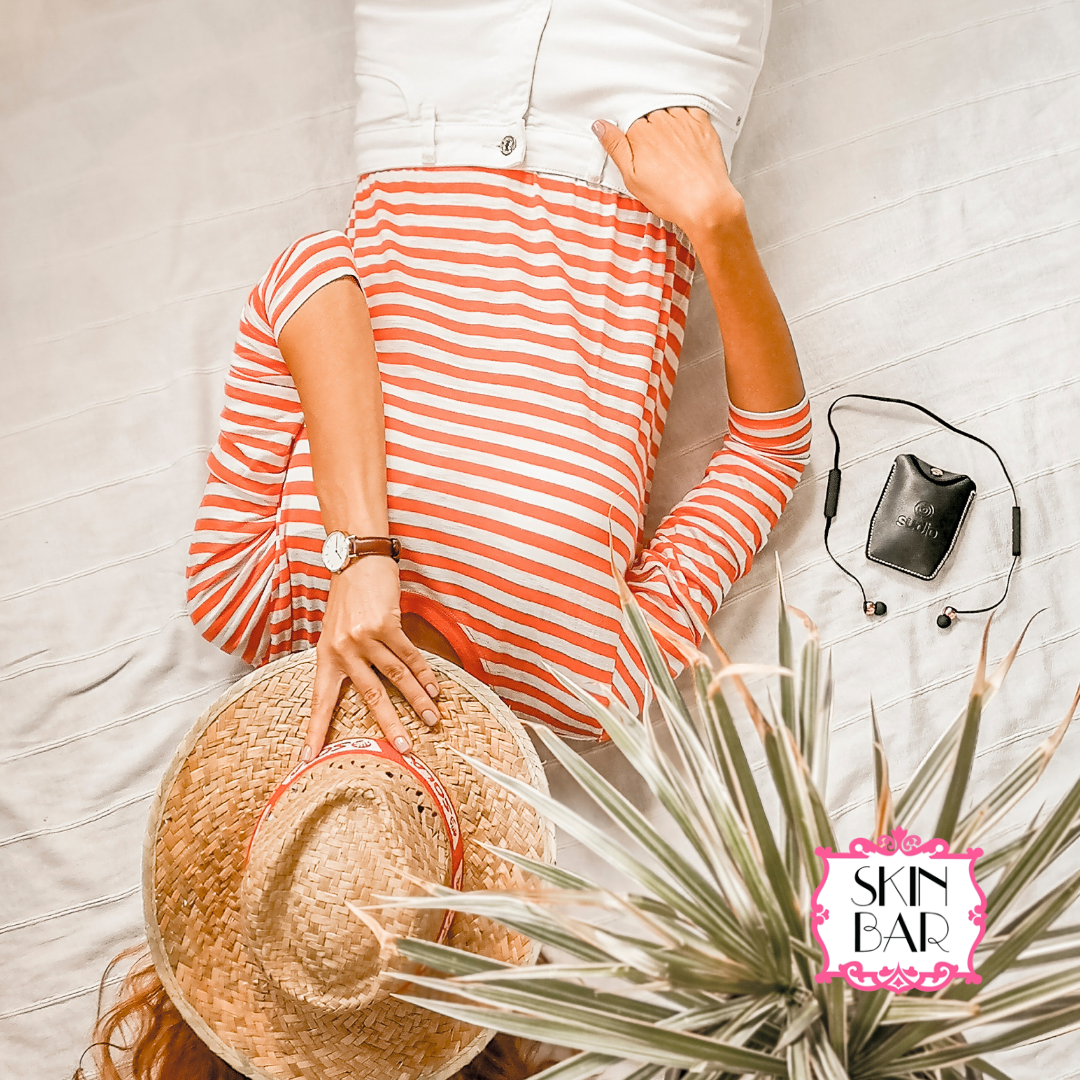 Your Summer Skincare Plan
The warm weather has arrived. Finally!
Summer is filled with long days outside- hanging at the beach, picnicking, hiking and swimming- what's not to love?! Well, if you're like me, it's the best season of the year. My only complaint is the humidity that makes my clothes stick before I even get on the subway platform. But I guess you can't have it all.
Your friends at Skin Bar NYC want to wish you and your family a fun and safe summer!
We also want to take the time to offer you some suggestions on the best way to maintain your skincare routine and protect your skin from summers damaging UV rays. Since this is the time of year our planet is closest to the sun, please take precautions. After all, sun damage is your skins worst enemy.
Adjust your skincare routine
If you haven't already done it, swap out your heavier moisturizer for a more lightweight daily moisturizer during the day. If your skin is dry, try using your heavier moisturizer at bedtime.
My combination skin, (oily t-zone) does best with an SPF 50 providing serious sun protection and plenty of hydration during the day. And I also shift over to a gel type cleanser in the summer.
When I do my seasonal shift I usually have half a bottle of my creamy cleanser left over.  I just leave that bottle on the shelf till October. And it will be just fine when I come back to it. Most professional products have a very long shelf life.
If you aren't sure if your summer home skincare routine is up to date, let your Skintician know at your next visit, and we will customize your routine. We can suggest new products for you to use from our lines or make you a routine with the products you already have at home.
Be cautious with lasers
Lasers are a huge part of how we achieve the results you desire. But in the summer, it is crucial to exercise caution.
First, you need to be honest with yourself about your sun exposure. If you love to take long runs in Central Park or along the Hudson without sun protection, no problem, just let your Skintician know, and we will curate an alternative treatment plan this summer. Summer is an excellent time for our members to discover new treatments.
Our new Hydrafacial, for example, is safe for all skin types and can be combined with lots of other services like 4-D Microcurrent and peels.
All our members know that quality skincare begins with consistent facials. This summer, get reacquainted with our extensive facial offerings. They are luxurious, protect your skin from your next summer exposure and repair damage from the last one. Our summer treatments focus on hydration and loading your skin with antioxidants.
For those of you that avoid sun exposure. These are the ones that walk on the shady side of the street, seek the protection of umbrellas at the beach or pool, you get the idea. If your one of these peeps then Laser Genesis is a safe laser treatment to try or continue throughout the summer months. Isolaz is also safe and should be considered in the summer if you suffer from a shiny t-zone. Isolaz will get that shine under control.
Laser treatments like Fraxel and IPL photofacial are mostly off limits in the summer. We begin picking up those treatments after Labor Day. So, be sure to plan ahead.
Make your 3-month plan
A summer skincare plan is always recommended to make the most out of your membership. Summer is also the time of year that skin tends to be neglected the most. And it doesn't have to do with sun damage. Our busiest time of year is fall, right after summer ends and people want to correct damage from a long skincare- free summer routine.
Keeping up with skincare in the summer not only prevents damage, but it keeps skincare front and center helping to maintain a good skincare routine all year long.
If you would like a Skintician to review your home routine, let us know we would be happy to help set you up. We're also available if you just want to review and confirm your current routine. Call or feel free to stop by the spa.
Not sure if you should do lasers this summer? Reach out to your Skintician, and we will create a safe and effective summer routine that will keep you looking fresh all year long.